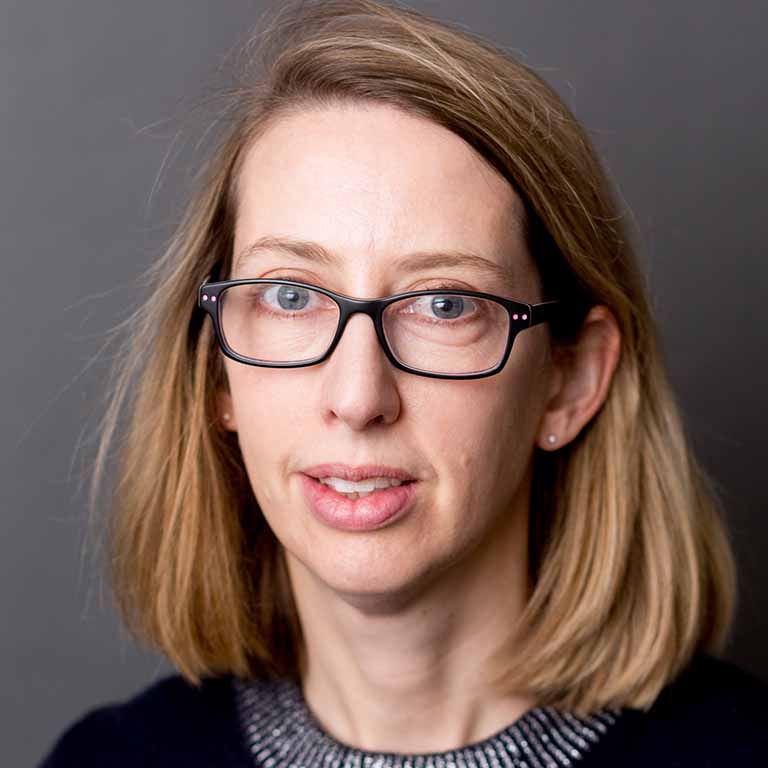 Phoebe Wolfskill
Associate Professor, African American and African Diaspora Studies
Associate Professor, American Studies
Education
Ph.D., University of Illinois, Urbana-Champaign, 2006
M.A., University of Illinois, Urbana-Champaign, 2001
B.A., Emory University, 1997
Publications
Books
Archibald Motley, Jr. and Racial Reinvention: The Old Negro in New Negro Art, University of Illinois Press, September 2017
Beholding Christ and Christianity in African-American Art, edited by James Romaine and Phoebe Wolfskill (anthology manuscript), Pennsylvania State Press, September 2017
Forthcoming
"'Comedy, Pathos, Delight, and Horror:' Joyce J. Scott and the Racial Body" Callaloo: A Journal of African Diaspora Arts 39.4, 2017
" 'Comedy, Pathos, Delight, and Horror:' Joyce J. Scott and the Racial Body" (submitted article)
Book review: Eugenie Tsai, ed., Kehinde Wiley: A New Republic, exhibition catalogue. New York: Prestel, 2015. Reviewed for caa.reviews, fall 2015
Book review: Natalie A. Mault, ed. The Visual Blues, exhibition catalogue. Baton Rouge, LA: LSU Museum of Art, 2014. Reviewed for caa.reviews, fall 2015
Book review: Lisa Farrington, African American Art: A Visual and Cultural History (Oxford University Press, 2016), caa.reviews
Selected publications
"Love and Theft in the Art of Emma Amos," Archives of American Art Journal 55, no. 2 (Fall 2016): 46-65
"Caricature and the New Negro in the Work of Archibald Motley, Jr. and Palmer Hayden" Art Bulletin 91, no. 3 (September 2009): 343-365.
"'You Must be Able to Laugh at Yourself:' Reading Racial Caricature in the Work of Archibald Motley, Jr. and his Successors" in Dana Williams, ed., Black Humor, Irony,and Satire: Ishmael Reed, Satirically Speaking. Cambridge, UK: Cambridge Scholars Press, 2007, chapter 7.
Book review: Represent: 200 Years of African American Art in the Philadelphia Museum of Art. Yale University Press, 2014, caa.reviews, February 2017
Book review: Eugenie Tsai, ed., Kehinde Wiley: A New Republic, exhibition catalogue. New York: Prestel, 2015, caa.reviews, April 2016.
Book review: Natalie A. Mault, ed. The Visual Blues, exhibition catalogue. Baton Rouge, LA: LSU Museum of Art, 2014, caa.reviews, September 2015.
Exhibition review: "In Review: Ashe to Amen" SEEN Journal XIV, no. 1 (2014): 25.
Book review: Patricia Hills, Painting Harlem Modern: The Art of Jacob Lawrence. Berkeley: University of California Press, 2010, Association of Historians of American Art (AHAA), spring 2011
Entries on Alison Saar, Joyce Scott, Florian Jenkins, and Jacob Lawrence in Modern and Contemporary Art at Dartmouth: Highlights from the Hood Museum. Exhibition catalogue. Hanover, NH: Hood Museum, 2009. Alison Saar entry reproduced in In Residence: Contemporary Artists at Dartmouth. Hanover, NH: Hood Museum, 2014.
Entries on Judy Chicago, George Grosz, Gabrielle Münter, David Park, Mark Rothko and Yves Tanguy in Krannert Art Museum and Kinkead Pavilion, Selected Works. Urbana, Ill.: The Board of Trustees of the University of Illinois, 2008.
Curated exhibition and authored catalogue: Jamming with the Man: Allen Stringfellow, A Retrospective. Exhibition catalogue. Urbana, Ill.: Krannert Art Museum, 2004.
Honors and awards
Grant-in-Aid, Office of the Vice Provost for Academic Affairs, Indiana University Bloomington, November 2015-December 2016
New Frontiers in the Arts and Humanities Exploratory Travel Fellowship, College of Arts and Sciences, Indiana University, 2014-2015.
Publication Grant, Society for the Preservation of American Modernists, 2009
Andrew W. Mellon Postdoctoral Fellowship, Dartmouth College, Hanover, NH, 2006-2008
Dissertation Completion Fellowship, Graduate College, University of Illinois, 2005-2006
Courses recently taught
African American Art
Visual Arts of the Harlem Renaissance
Race and Representation in American Art
Africa in African American Art (graduate seminar)
Visual Arts in African American and African Diaspora Studies (graduate seminar)
Photography of and by the African Diaspora
African American Women Artists
Art of the Civil Rights Movement
Themester Course: Labor, Race, and Ethnicity in Early Twentieth-Century American Art
Art of the Great Depression
History of Photography
Social History of North American Art
Nationalism in American Art